Ministry Outreach Blog – South Africa – Jan 14-23, 2019
Tuesday, January 15
Our team of Pastor Pete Logan (Fountain of Life Ministries, Middletown, PA), Tim McDonnell and Don Peters (Life Tree ministries, Jersey Shore, PA) landed safely in Durban, South Africa on Tuesday after 24 hours of airports and flight connections from JFK to Johannesburg, then to Durban. Tuesday night we ministered in a city church near Durban to a large congregation hungry to hear the Word of God. The church is holding a 6 night conference entitled "A Year of Faithfulness". The focus for Tuesday night's service was Prayer.
Don Peters was invited to be the speaker, and delivered a message "Passionate Prayer during Adversity" based on Acts 16 where Paul and Silas has been thrown into the Philippian prison. Pete, Tim and Don then spent time praying and ministering to many who responded to an altar call invitation for prayer and impartation for those seeking a greater hunger and passion for Jesus Christ and the things of His Kingdom.
Wednesday, January 16
It is now Wednesday morning here. We are preparing to speak at a regional gathering of pastors this morning, and then continue at the conference this evening where Pete is scheduled to bring the message. Tomorrow night, Pastor Daniel Munsami is to join us and speak at the Thursday night service. We then leave with Pastor Daniel Friday morning for his church in Richards Bay, SA for a 3 Day conference.
Please continue to pray for us that God will use our time here to powerfully advance His Kingdom here in South Africa. Also for safety on the highways in a land where speed limits are clearly considered more of a "guideline" than a rule.
Thursday, January 17
Good morning friends, it is now early Thursday morning. Yesterday morning's pastors conference was very powerful, with our team having the opportunity to encourage and speak into the lives of approximately 25 local pastors. last night, Pastor Pete brought the message "Warring for the Generations" to a packed conference hall.
We have learned that South Africa, like the US, is battling it's own opioid crisis. A heroin based drug, known as "Whoonga" has swept this land over the last several years. Much of our focus Wednesday was spent encouraging these people, reminding them that our God is able to deliver and the individuals and families affected by this narcotic.
This morning we are preparing to leave our hotel and head to the regional police barracks, where Don has been asked to address the officers at their morning roll-call. He will be speaking on the topic "Who do you work for?
Then this evening, we head back to the conference for another night of ministry. Pastor Daniel Munsami will be bringing the message. Then tomorrow morning we head north to Richards Bay for a 4 day Gospel crusade in that city as well as in the tribal areas of northern South Africa.
Please continue to pray for our team as we minister here in South Africa over the coming days. God bless you, we miss you all!
Friday, January 18
Good morning all. It is a beautiful Friday morning here in South Africa. This morning we will travel 2.5 hours north up the coast with Pastor Daniel Munsami to his church in Richards Bay where we are to begin three days of preaching and ministry. Yesterday (Thursday) began with our team visiting the regional South African Police Services (SAPS) headquarters in Umzinto, SA, locates approximately 1 hour south of Durban. Pastor Don was invited to address their personnel (approximately 30 persons) at their morning Roll Call. Don delivered a message "Remember – We Work for God" based on Romans 13:3-4 "For rulers are not a terror to good works, but to evil. Do you want to be unafraid of the authority? Do what is good, and you will have praise from the same. For he is God's minister to you for good. But if you do evil, be afraid; for he does not bear the sword in vain; for he is God's minister, an avenger to execute wrath on him who practices evil." We received a very positive response from the SAPS members, who invited us to spend time with them in their offices after the message. Don presented their commanding officer, Lt Col V. Zuma with a Pa State Police patch which was very gladly received by the Lt Col. Then last night we held a service for a large congregation in Umzinto, with Pastor Daniel bringing a powerful message "Receiving Favor through Obedience". We are sending some photos of our activities here. We trust you enjoy them, and that you continue to pray for our team as we travel and minister here in South Africa. Blessings to you all!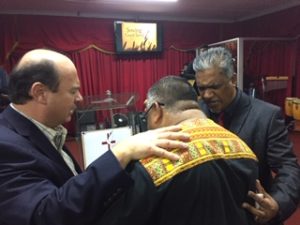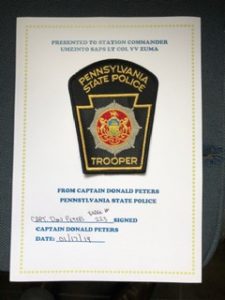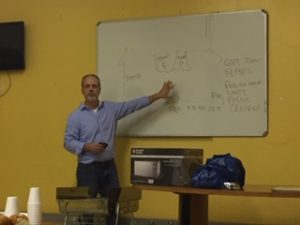 Saturday, January 19
Good Morning Lifetree family and friends!
It is Saturday early afternoon here, and we are now ministering in the Richards Bay, SA region. We attended the evening service last night here at Pastor Daniel's church, New Life Ministries. Pastor Pete brought brought the main message for the evening, "Hope for the Broken" based on Isaiah 61:1. Our team then ministered and prayed with a large number of people who responded to the front of the sanctuary during the altar call.
This morning we visited an orphanage for disabled children located in the nearby tribal village of Ensalane, SA. The home is run by Mrs. Mbata (photos attached). She has been allowed by the tribal government to use the degraded facility to care for the children. She counts on occasional donations from the parents to feed the children. Our hearts were touched to see how this lovely woman has dedicated her life to care for these beautiful children. We donated gifts of food and money during our visit, a joint donation from Lifetree and Pastor Daniel's church. Thank you Lifetree for meeting this need today, as we discuss over here the possibility of assisting this orphanage further in the days ahead. Please pray with us about this possibility.
Tonight's service begins at 6pm local time, 11am Pennsylvania time. Don is schedule to be the speaker, and will give the message "Passion for the Generations". Please pray for this important service.
Tomorrow all three of our team will be preaching in different locations. Pastor Don will preach in the tribal church of M'tubatuba, Tim in the tribal church of Enwie, and Pete at Pastor Daniel's church in Richards Bay. Please pray for these important days of ministry Saturday and Sunday here in South Africa.
Blessings to you all, we love and miss you!
Sunday, January 20
Good Afternoon Lifetree family and friends! Here is our latest update, along with some images of our ministry. As mentioned yesterday, we attended the worship service last night at New Life Ministries in Richards Bay. Pastor Don delivered a message entitled "Passion for the Generations" based on 2 Kings 13. Many responded to an altar call, asking to receive greater passion for the things of the Kingdom of Christ.
Today Pastor Pete brought the morning message at Richards Bay "The Dream is Still Alive" based on the life of Joseph as found in the book of Genesis. Tim McDonnell had the honor of preaching to a congregation in the tribal town of Eniwe. The facility houses a church and an orphanage. He delivered a message "Conquering Fear with Faith" based on the accounts of Joseph found in the book of Genesis. Finally, Pastor Don traveled to the village of M'tubatuba and gave the message "When God is Silent" (the story of the woman from Canaan from Matthew 15) to a large Zulu tribal congregation.
All today's services all brought very positive altar call responses. It was an absolutely amazing Lord's Day here in the northern coastal area of South Africa, capping off a powerful week of ministry. We are wrapping things up here Monday and Tuesday, and Wednesday we begin our flight home from Durban to JFK. We are scheduled to land in New York City this Thursday morning.
Thank you again for your partnership and prayers as we have journeyed and ministered here in South Africa. The name of Jesus Christ has been lifted up in many places during the past week. Thank you Lifetree! You have been such a wonderful blessing to so many here in this nation! Please continue to pray for us as we prepare to make our way home.
God Bless!
Pastor Don, Pastor Pete & Elder Tim McDonnell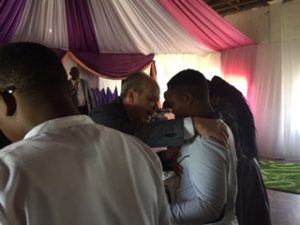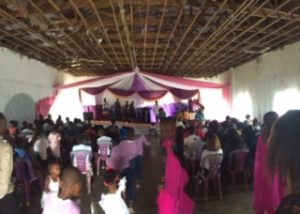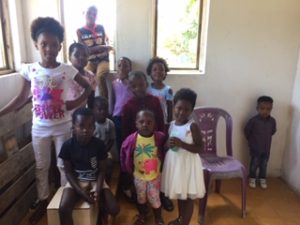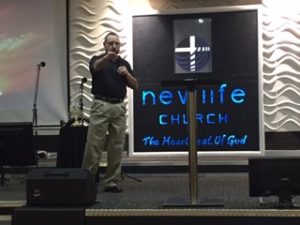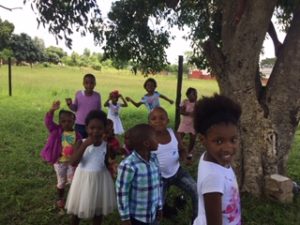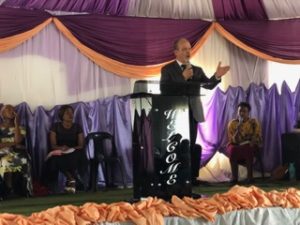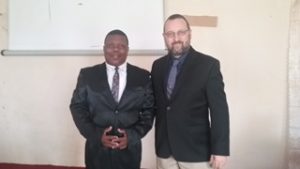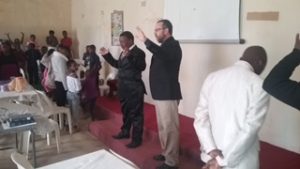 Tuesday, January 22
Dear Lifetree Family and Friends. It's Tuesday night here, and we are ready to begin traveling home tomorrow. We leave Durban SA at 10:40 am EST going to Johannesburg. We then fly from there to JFK, departing at 2:40 pm EST. Please keep us in your prayers as we travel.
These last two days have been spent mostly taking time with Pastor Daniel as well as seeing a few local sites. Monday morning we had a powerful prayer session at a local metal fabricating plant owned by a husband and wife who attend Pastor Daniel's church. We prayed for a middle aged man who has recently been diagnosed with diabetes. This morning we also had another very powerful session of prayer with a young man struggling for freedom from opioid addiction. God showed him some amazing things during our time together and we are trusting he has received deliverance.
That's all for now, God bless and we look forward to being back home soon to see everyone!